Arrow Installs Electrical Car Chargers All Across Dallas-Fort Worth
Are you looking to electrify your ride and charge up with convenience? Look no further than Arrow Electric, your go-to source for top-quality electric car chargers.
At Arrow Electric, we specialize in installing electric car chargers for both home and commercial buildings. We understand the importance of reliable and efficient charging solutions for your electric vehicle and are here to help. Our team of certified electricians has the expertise and experience needed to ensure a seamless installation process, so you can start charging up in no time.
We can install a wide range of electric chargers suitable for all types of EVs, including Tesla, Nissan Leaf, Chevy, and more. Whether you need a Level 1 charger for your home or a Level 3 DC fast charger for your commercial property, we've got you covered.
At Arrow Electric, we believe that going green should be easy and accessible to everyone. That's why we're committed to providing affordable and reliable electric car charging solutions that meet the needs of our customers. With our expertise and dedication to customer satisfaction, you can trust us to deliver the best car charging experience possible.
So why wait? Choose Arrow Electric for all your electric car charger installation needs. Contact us today to get started!
Need to upgrade wiring or circuit?
In addition to our installation services, Arrow Electric also provides ongoing maintenance and repairs for car charger wiring. We understand that proper care is essential to ensure the longevity and reliability of your charging solution. Therefore, we offer comprehensive maintenance plans to keep your charger operating at peak performance.
Our maintenance services include regular inspections, cleaning, and testing to ensure optimal functionality. We also provide repair and replacement services to keep your charger running smoothly. We strive to provide a hassle-free charging experience, allowing you to focus on the road ahead.
At Arrow Electric, we're committed to providing exceptional customer service and support throughout installation and maintenance. We work closely with our customers to meet their needs and are always available to answer any questions or concerns.
Dedicated to your satisfaction, choose us for all your electric car charging needs and experience the difference our team can make. Contact us today to learn more about our installation and maintenance services.
Call now to discuss what electrical car charger is right for you
(972) 926-7007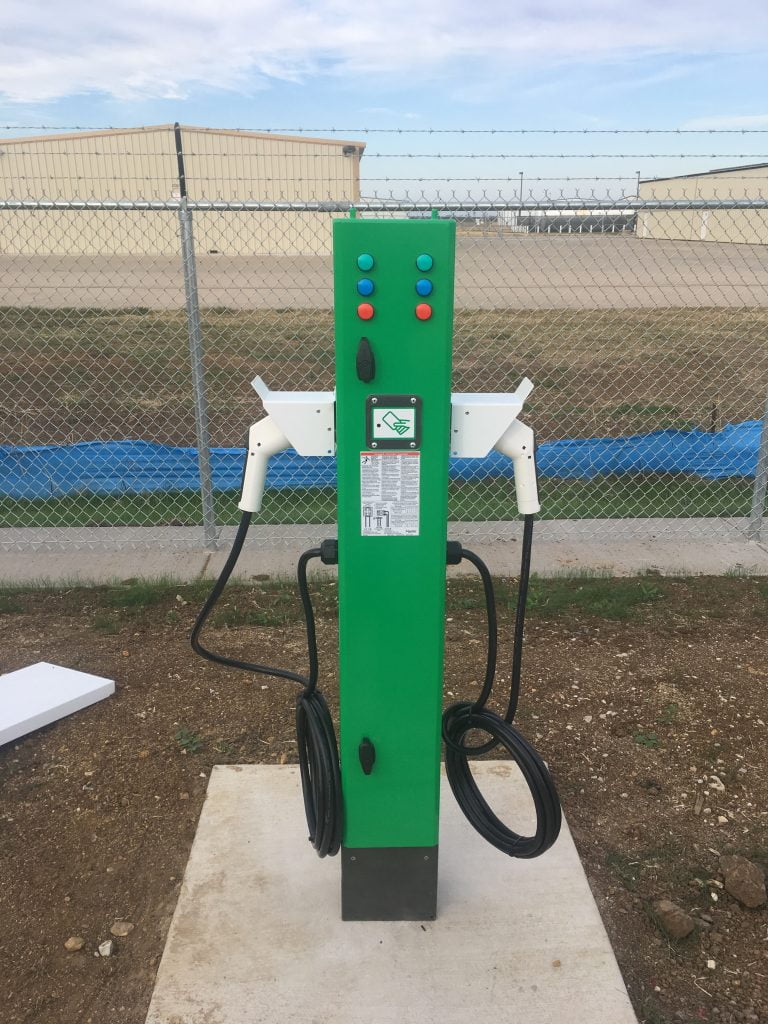 We can help install all levels!
Level 1: Level 1 chargers can use a standard household outlet and do not require a professional installation. They often use less power than small home appliances and devices. However, the drawback is that it can take up to 30 hours to charge your electric vehicle fully. This type of electric car charger may be sufficient for those who can charge their vehicle each night. Comparatively, they will not be ideal for those who drive long distances or have to spend more time between charges.
Level 2: Level 2 chargers offer faster and more efficient charging times. They typically require a charge time of only 3 hours. Although, this can vary up to 6 hours, depending on your vehicle's make and model. We recommend Level 2 chargers most often for their convenience and peace of mind.
Level 3: Level 3 charging, also known as DC fast charging, is the quickest type of electric car charger. These are the chargers you will find at public charging stations. With every 20-30 minutes of charge time, these chargers deliver 60-80 miles of range. Level 3 chargers are ideal for long-distance travel and quick charges.