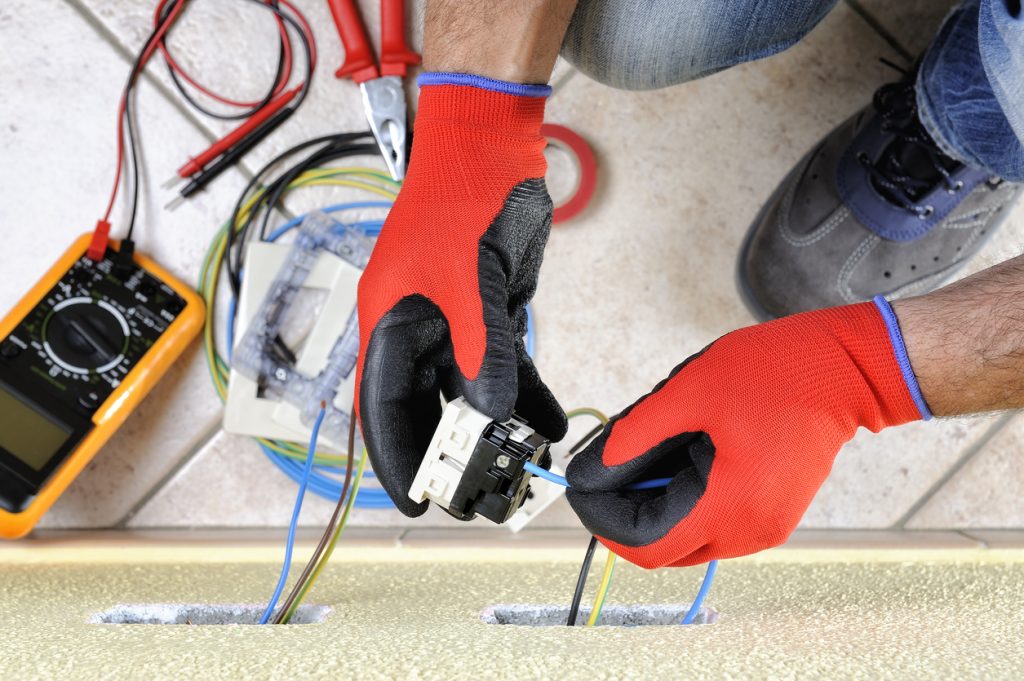 Here for your electrical wiring needs!
First and foremost, electrical wiring is essential to modern living, and choosing Arrow Electric for your needs is crucial. Safety is a top priority, so electrical work requires specialized knowledge and training to ensure correct and safe results. A licensed and qualified electrician ensures that all outlets, switches, breakers, and panels function correctly.
Calling Arrow Electric is vital for several reasons. Above all, their professional electricians possess the knowledge and experience to meet safety standards and minimize risks associated with electrical work. Additionally, hiring an electrician saves time and money in the long run. For instance, poor wiring can lead to frequent outages, damaged appliances, and costly repairs. Regular inspections and maintenance by an electrician can help avoid these issues and prolong your electrical system's lifespan.
Lastly, an electrician provides peace of mind, knowing your electrical system is up to date and correctly maintained. Considering the dangers of electrical hazards, taking every precaution is essential.
In conclusion, call Arrow Electric today for assistance with all electrical wiring projects, ensuring safety and cost savings.
We offer Warranty's on our work for electrical wiring
As a leading provider of electrical wiring services that stands behind its quality of work—offering a year warranty on all work performed. In addition, they offer a lifetime warranty on all electric panels that they install, providing their customers with peace of mind and confidence in the services they receive.
The one-year warranty that Arrow Electric offers covers all work performed by their licensed electricians. Our warranty includes electrical repairs, installations, and maintenance. Suppose any issues arise within the first year after we've done work. In that case, Arrow Electric will return to the site and make any necessary repairs free of charge. This warranty underscores Arrow Electric's commitment to providing high-quality services and customer satisfaction.
Moreover, the lifetime warranty offered by Arrow Electric on all electric panels sets us apart from other electrical contractors. Electric panels are a critical component of a building's electrical system, and any malfunction or damage to them can be costly and even dangerous. Arrow Electric's lifetime warranty on electric panels gives their customers the confidence that their electrical panels will be reliable and function correctly for the panel's life span. 
Please make sure your home is taken care of and taken care of for a long time. Don't, wait until it's to call arrow electric late today!
Electrical Wiring Experts who treat you like family!
As a family-owned and operated electrical service company, we have strived to provide exceptional service to residential and commercial customers all over Dallas-Fort Worth for over 25 years. Being family-owned, Arrow Electric is determined to provide the highest customer service and satisfaction. Allow us to dedicate more time to personalize your customer experience for all your electrical wiring needs.
Our family-oriented approach to business has resulted in thousands of satisfied customers throughout its many years of service. Arrow has a strong reputation for providing prompt, reliable service at competitive prices. Arrow Electric's team of experienced and licensed electricians has the knowledge and skills to handle any electrical project, from simple repairs to complex installations.
Furthermore we are committed to providing personalized service to our customers. We take the time to understand customers' unique needs and preferences and work closely with them to offer customized solutions. This personalized approach has helped Arrow Electric build long-lasting relationships with its customers and earn their trust and loyalty.
In conclusion, Arrow Electric's status as a family-owned and operated business has allowed us to provide exceptional service to its customers for over 25 years. With thousands of satisfied customers and a team of experienced and licensed electricians, Arrow Electric is the go-to electrical services provider for residential and commercial customers alike.
Call for an electrical wiring quote today!