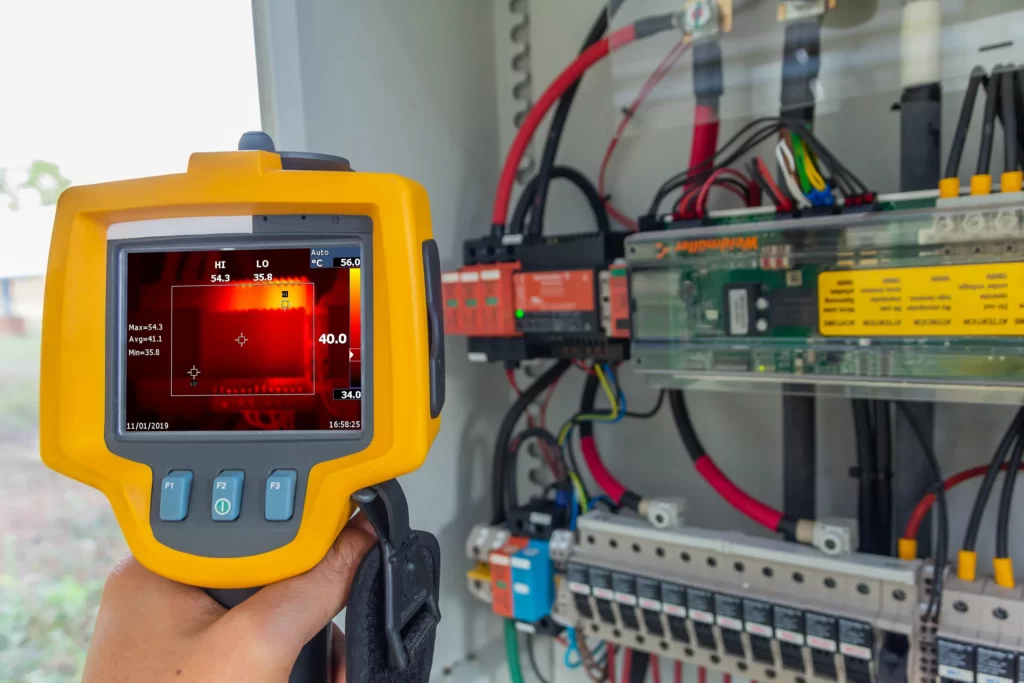 Infrared Imaging all across Dallas-Fort Worth
At Arrow Electric, we understand the importance of maintaining safe and reliable electrical systems. We offer the latest infrared imaging technology for our electrical inspections. Our highly skilled electricians use specialized equipment to detect any potential electrical hotspots that may be present on your property. Our Infrared technology helps us identify and address potential problems before they become costly or dangerous.

Infrared inspections effectively locate electrical issues such as faulty wiring, circuit overloads, and other potential hazards. These inspections are vital for commercial and industrial properties where a small electrical problem can lead to costly downtime and lost productivity. By identifying these issues early on, we can help you avoid potential safety hazards, reduce energy waste, and extend the life of your electrical systems.

Please don't wait until it's too late to ensure the safety and reliability of your electrical systems. Contact Arrow Electric today to schedule your infrared inspection and experience the peace of mind of knowing your property is in expert hands. Our team of skilled electricians is dedicated to providing top-quality electrical services. With our up-to-date tools, we will ensure that your systems function at their best. With years of experience and expertise, we have the knowledge and tools to address any electrical issue, big or small.
So why wait? Call Arrow Electric now to schedule your inspection and take the first step toward a safer, more reliable property.
Infrared Inspections for Safe Electrical Systems
Infrared imaging is a technique that checks electrical systems for problems without turning off the system. It involves using a special camera to take pictures of the electrical system and identify any hot or cold spots that could cause issues. The technician can then determine the temperature of each device by looking at the corresponding colors on the image. They may also compare the equipment's temperature readings to standard operating ranges to determine if any components operate outside their normal range.
If you feel the heat coming from any electrical devices such as outlets, switches, or especially electrical panels or breakers, it could be a sign of a severe problem. Electrical systems should not produce any noticeable heat; if they do, it could indicate something is wrong.
In such a case, it is important to call an electrician right away. Arrow Electric is a reputable electrical service company that can help you identify and resolve any issues with your electrical system. Their team of qualified technicians has the expertise to diagnose and repair any electrical problems you may have, including those related to excessive heat.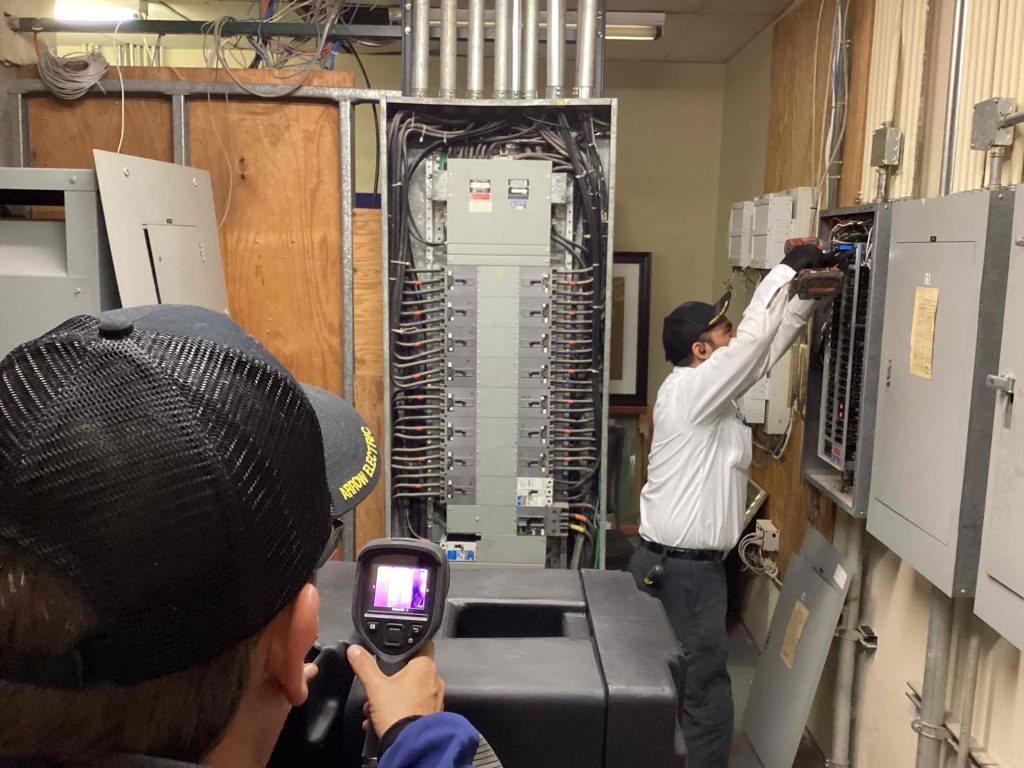 24/7 Emergency Residential Electrical Service Across Dallas-Fort Worth
Our team is available 24/7 to answer your calls and provide you with the support you need. When you choose Arrow Electric, you can rest assured that you are getting the best service and expertise in the industry.