Want to learn more about us?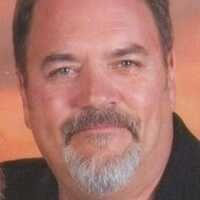 CEO/Master Electrician
Mark Thacker
Relating to Arrow Electric we must go to where it all started! Mark Thacker, a highly skilled electrician with over 40 years of experience in the field! Founded Arrow Electric with a clear vision and purpose.
As a Master Electrician, Mark has devoted his life to honing his expertise and developing a deep understanding of the electrical trade. His dedication to his craft and genuine love for helping people have been the driving forces behind the creation of Arrow Electric.
A firm believer in doing things the right way, Mark created Arrow Electric to provide top-notch electrical services to his community and make a difference. By starting Arrow Electric, Mark aimed to deliver unparalleled service, ensuring every client felt valued and satisfied.
Mark's pride shows through the company's consistent high-quality service, safety standards adherence, and customer satisfaction commitment. For Mark, being an electrician is more than just a job; it is a lifelong passion that has shaped his personal and professional life.
In addition to providing exceptional service, Mark also aspired to make a name for himself in the industry. Helping people know more about us. Through Arrow Electric, he has established a strong reputation and built a successful business that reflects his values and expertise. With his unwavering dedication to his craft and genuine desire to help others, Mark Thacker has become a respected figure in electrical services.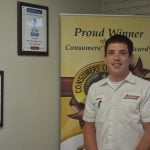 Hunter Bone is an experienced electrician with over 15 years of professional experience. He has developed a strong passion for his craft and a deep desire to continue his father's legacy. As an E-5 Journeyman Electrician, Hunter has acquired extensive knowledge and skills in the electrical trade, making him a valuable asset to any organization.
There are multiple reasons Hunter loves working at Arrow Electric. A significant driving force is his determination to honor his father's memory by taking over his father's company. Growing up, Hunter was inspired by his father's unwavering dedication to the business and its positive impact on the community. By joining Arrow Electric, Hunter aims to build upon his father's legacy, further solidifying the company's reputation for quality work and customer satisfaction.
In addition to upholding his family's reputation, Hunter's genuine love for helping people has always been at the core of his professional pursuits. He firmly believes that by providing exceptional electrical services, he can improve the lives of those around him. This passion for service aligns perfectly with Arrow Electric's commitment to customer satisfaction.
Hunter's pride in his work is evident in his meticulous attention to detail and commitment to maintaining high safety standards. By working at Arrow Electric, Hunter is confident that he can contribute to the company's success while honoring his father's memory and fulfilling his passion for helping others and wanting to know more about us on the commercial side? Keep scrolling!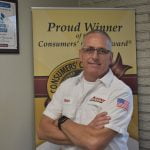 Brian Minyard has devoted over 40 years to the electrical industry, becoming a highly respected and knowledgeable professional. His commitment to customer satisfaction and safety has earned him the admiration of his peers and clients.
 Brian has played an integral role in shaping our employee's work ethic and approach to his profession. He firmly believes that treating others with kindness and respect is the key to success in business and life. This mindset has helped Brian forge lasting relationships with his customers, ensuring they receive the highest service and care.
Working at Arrow Electric has allowed Brian to connect with a diverse range of individuals each day. He thrives on meeting new people, listening to their stories, and understanding their unique needs. This genuine interest in his clients allows Brian to tailor his services to their specific requirements, ensuring the best possible outcome every time.
Brian's primary goal is to ensure every customer's safety and satisfaction. With his vast experience, he has honed his skills to identify potential hazards and implement practical solutions quickly and efficiently. As a result, Brian has become a trusted figure in the community, known for his reliability, expertise, and dedication to his customers' well-being.