INCREASE BUSINESS PRODUCTIVITY WITH A RELIABLE ELECTRICAL SYSTEM
Despite the nature of your business, your operations rely on electrical appliances or devices constantly. It is essential to look at Arrow Electric. Our commercial electrician provides a comprehensive range of electrical services tailored specifically to meet the needs of commercial electrical systems and businesses.
With over 20 years of experience in the field, we have successfully tackled various commercial projects, including new constructions and renovations. Not only are we licensed in Texas, but we also stay updated on the latest building and safety codes to ensure your electrical system is safe and reliable. By the same token, we offer various services, from electrical and lighting repair to installing GFCI outlets and new electrical panels, providing the solutions necessary to keep your company running efficiently. In addition, you can reach us today to learn more about our services or schedule an appointment and let us handle your commercial electrical needs.
Companies We've Serviced!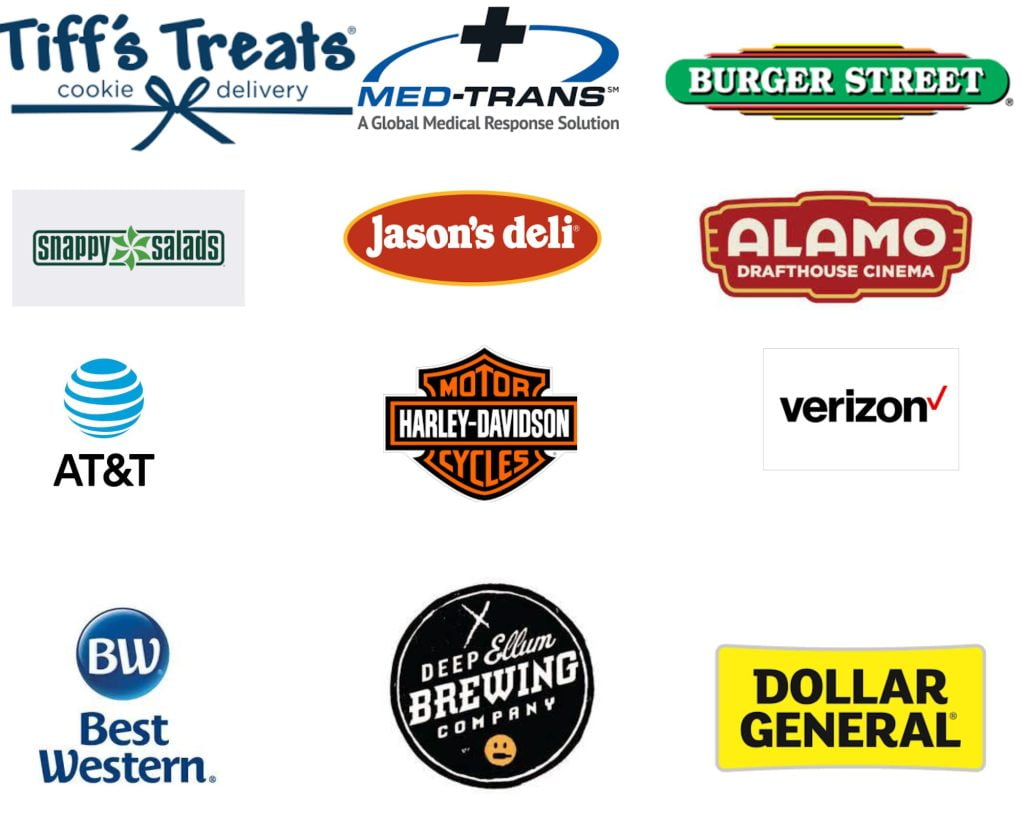 We work on all buildings!
Restaurants and cafés
Office buildings
Apartment complex and condominiums
Supermarkets and retail shops
Malls
HOA
And More!
OUR DALLAS ELECTRICIANS CAN PROVIDE YOU WITH ANY OF THE FOLLOWING SERVICES:
As fellow business owners, we understand the importance of having a reliable and efficient electrical system in your commercial property. That's why our family-owned company is here to provide top-notch electrical services to meet your needs. Moreover, we stay up-to-date on the latest building and safety codes to ensure safety and peace of mind. Additionally, our team is licensed, bonded, and insured, further guaranteeing the quality and reliability of our services. Notably, our company's primary location is in Garland, TX. However, we take pride in serving and supporting businesses throughout the wider Dallas area. No matter your location, our team is committed to providing the highest level of service to ensure your commercial property's electrical system operates at peak performance. Therefore, don't hesitate to contact us today for more information or to schedule a consultation.